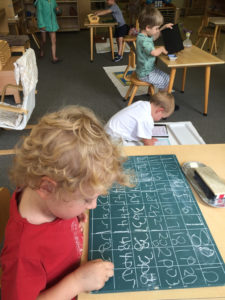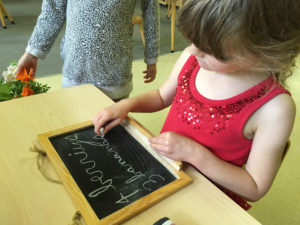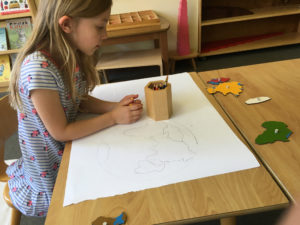 Mission statement – Pacific Rim Montessori Academy is committed to the intellectual, social, physical and emotional needs of the child. Based on the principles set forth by Dr. Maria Montessori each child will have an opportunity to develop their potential to the fullest, affirming the needs of the individual as well as the group. Self discipline is an integral part of the Montessori philosophy and we help the children achieve this through purposeful activity.
School goals – With the above in mind, the following goals are an integral part of the community and our curriculum:
To provide and maintain a happy, safe and healthy learning environment.
To encourage and support the full development of each child.
To provide a setting which nurtures the individual's self-esteem as an independent learner.
To extend the child's awareness of his world and his community, and assist the
development of social values.

Equity Statement – In keeping with the Montessori principles regarding the dignity of the individual, the school upholds the rights of all children to take part in the Montessori experience, regardless of cultural, physical, or intellectual differences; where the child can benefit from such an environment. The school strives to ensure all students are safe, accepted and respected.
Vision Statement – Education aims to help the child develop the child's potential. It embraces all of the influences, the experiences and the natural traits which prompt and enable the individual to develop fully the physical, intellectual, emotional and social potentialities. Montessori education is a system in which everything relevant to the life of the child, at the particular stage of development, is provided in an appropriate, stimulating and sensitive environment – so that learning through discovery and self- direction is nurtured. The child possesses an inner dynamic spirit which, given the appropriate environment, shows itself in a desire to learn. The purpose of education is two-fold – to help the individual to reach self- awareness and self- worth and to fully develop the individual's various potentialities.